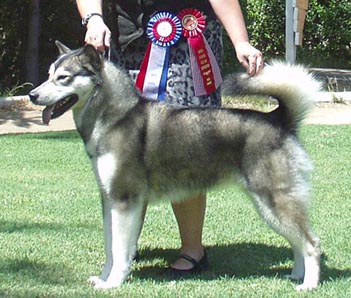 Nat/Int(BA)/UKC Ch

Nordiclight's Lil Mud NTH Tires CGC NTD WTD

"Jeep"

May 5, 2009 - March 10, 2011

Coming to us all the way from Canada, Jeep was my long sought after Agouti Pup. The little spitfire lived up to her name and regularly left muddy puppy prints all over my house and my heart. Jeep had a wonderful outgoing confident temperament, delightful and devilish sense of humor, and loving personality that made her so much fun to live and work with.  Taking all obstacles in stride, Jeep approached life with the attitude that it was one big party and she was never anything other than happy happy happy. She made me laugh each and every day and brought me so much sunshine and joy.  I will forever be grateful to her breeders Nathalie Roy and Pierre Thibault of Nordiclight Malamutes for giving me the chance to share my life with her.

Jeep's first season in harness highlighted her phenomenal athleticism as well as an incredible level of working drive. In harness she was amazing, and during her puppy season she just about ran my adult dogs into the ground. I so enjoyed watching that drive develop while she completed the miles necissary for her WTD title. In harness and out she had excellent canine communication skills. Her large number of canine friends were a testament to her wonderfully balanced temperament, and she happily ran in harness next to any other dog including other intact bitches. She  weight pulled for the first time at 14 months of age and earned a leg toward her WWPD title with a time of 10.54 seconds. She absolutely loved showing in conformation, probably because it was all about her and she got to be the center of attention. She earned a UKC BIS puppy as well as IABCA and UKC Championships with group placements.  Jeep obtained her Canine Good Citizen certificate and I was looking forward to showing her in obedience and Rally.

Sadly, Jeeps bright future came to a crashing halt when she began having seizures January 30, 2011. Diagnosed as ideopathic epilepsy, in spite of all efforts and high doses of numerous medications the frequency of her seizures quickly increased and in the end nothing worked and we were left with no options. Through it all Jeep maintained her happy outlook and even at the end she was wagging her tail and giving out kisses. Though her time with us was short, Jeep lived every moment to its fullest.

I am including her cause of death here on her website along with a very heartfealt plea to the Malamute community.  So long as health issues are hidden, hushed up, or even just not talked about, wonderful dogs like Jeep are going to die. Her illness was not caused by any error on her breeders part - quite the contrary her breeder went to great efforts to try to assure excellent health including attempting to avoid this very issue. Sadly it's impossible to do that without knowledge of where issues have occured within a pedigree. And at this time we are all at the mercy of a system which encourages breeders to hush up any issues which occur. For the sake of our dogs, that has got to change. At the very least breeders need to be open about health issues within their lines so that more informed breeding decisions can be made. Waiting for DNA tests is not the answer, particularly when the information necissary to even suggest a mode of inheritance is simply not available due to the "code of silence". What we really need is an open health database, however that will never happen until breeders start thinking in terms of doing what is best for the breed we love.

Working Hard 'N Playing Hard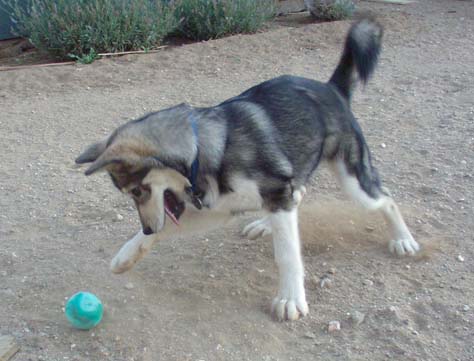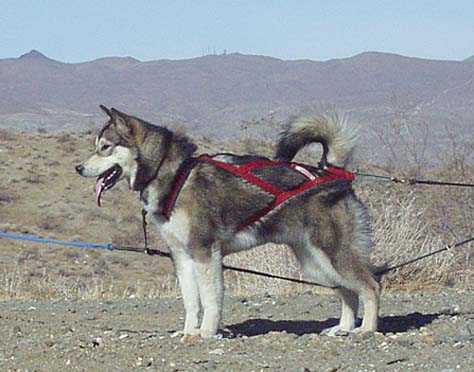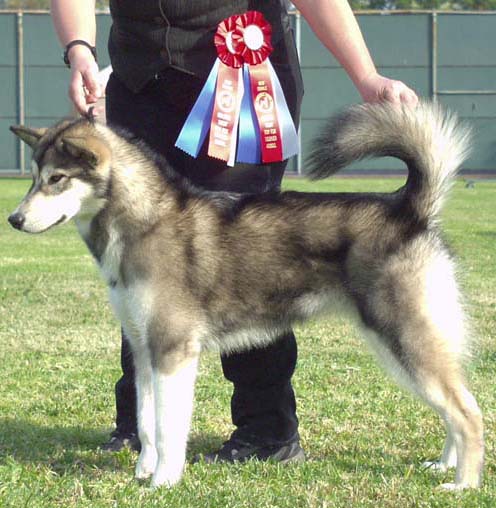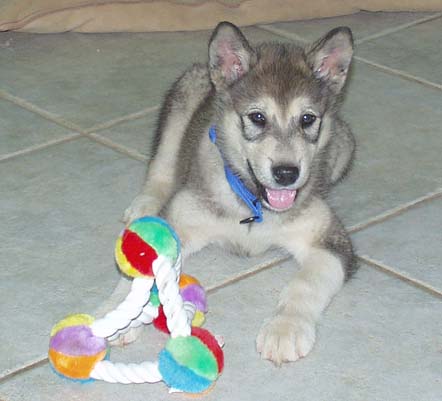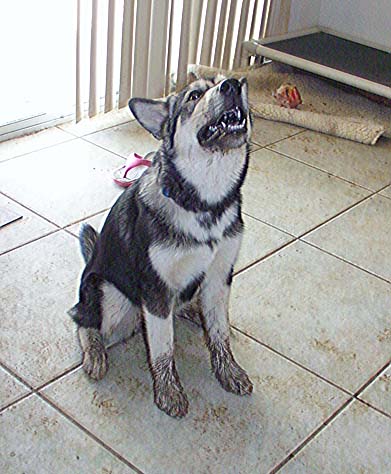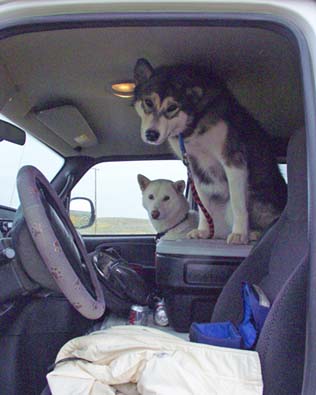 Color - Agouti                                   OFA Cardiac - Normal AM-CA134/20F/P-VPI

Height /Weight - 22"/50lbs              CERF Eyes - Clear AM-3030/2010-16

OFA Hip Prelim - Good                   OFA Elbow Prelim - Normal

AKC DNA #V582361                      OFA Thyroid - Normal AM-TH103/20F-VPI    

Coat Length - Parents DNA test Clear            

UC Davis Coat Color Test - White:Non Carrier  (EE)

                                                Red:Non Carrier  (BB)

                                                Blue: Non Carrier (DD)